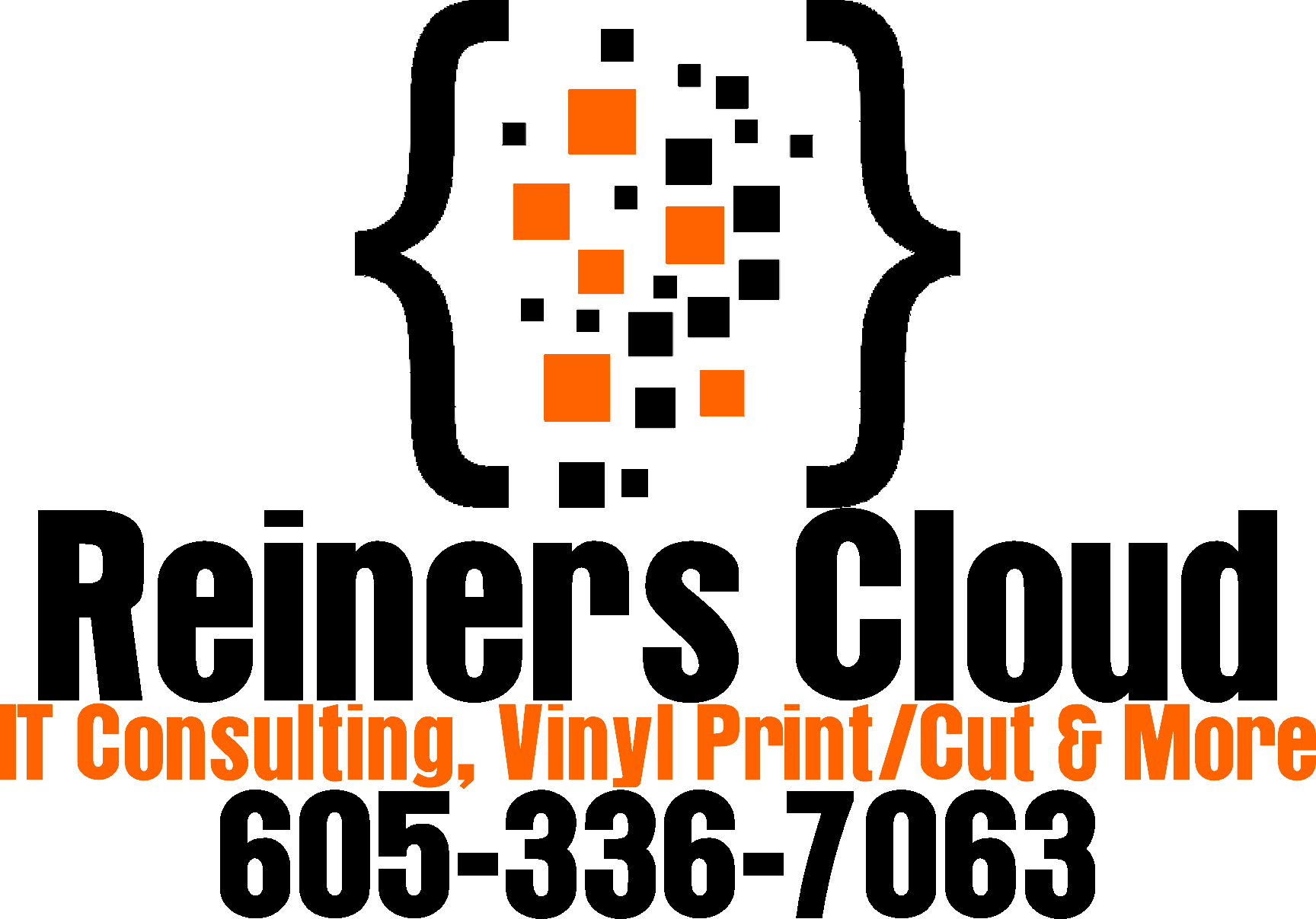 We're located in Sioux Falls, SD but service clients in many states and time-zones to meet your changing business needs.

Reiners Cloud is dedicated to delivering reliable and advanced IT solutions, complemented by expert IT consulting services. Our mission is to empower your business to achieve its full technical potential, alleviating any technical challenges that may arise. We take pride in offering competitive hourly rates and even more cost-effective package deals, ensuring on-demand support and expert guidance within the industries we specialize in.

Our comprehensive services encompass remote IT solutions, leveraging the capabilities of SimpleHelp (https://help.reiners.dev). We specialize in a wide range of areas, including web design, custom code development, automation, in-house web hosting, web management, search engine optimization, and more. Our commitment to excellence extends to our proficiency in Linux systems.

Reiners Cloud also excels in producing custom decals on high-quality, permanent self-adhesive vinyl. We offer a wide array of custom-cut decals in various colors and are fully equipped to fulfill special orders tailored to your unique vinyl needs. This includes magnets, memorials, signs, stickers, printed and contour-cut privacy vinyl, all designed to be waterproof and exceptionally UV resistant. Our use of premium HP latex inks ensures swift project turnaround for materials up to 60 inches in size. Whether your specific requirements involve one or two custom decals, hundreds or even thousands of custom-cut stickers or decals, we have the capability to meet your demands.

We will ship custom vinyl anywhere contact us for more info.

Additionally, our services recently extended to laser engraving, 3D Printing, and CNC engraving.

We take pride in our expertise in the installation, management, configuration, and troubleshooting of Unifi and other vendor equipment.

We are capable of handling setup and installation of networks, offering network speeds exceeding 10GB to cater to your businesses internal and external networking needs.

Moreover, our consultation services cover wired and Wi-Fi computer networks, where we excel in identifying and resolving network-related issues.

I cordially invite you to reach out using any provided method, including webchat or a web call, if you need any type of IT assistance, I pride myself on being available for clients needs whenever they arise.

Justin Reiners

Owner Reiners Cloud Consulting, LLC with
Blazed.graphics Vinyl


Email: justin@reiners.io
Office Ph: 605-336-7063
SMS/Cell: 402-990-9929

Or, feel free to leave a message on the contact form link below and we'll reach out quick, or use the inserted 3cx chat client, if it's online. I appreciate you stopping by.

Custom Vinyl Print / Contour Cut Services

We Offer Custom Vinyl Products, at affordable rates.

Thanks for supporting a locally owned small business, located in Sioux Falls SD.



Special Skills
Web Design, Custom Forms, Forms Hosting, Web Hosting, and Search Engine Optimation (SEO)
We can design you a new custom website, and get it listed on the search engines FAST to get you your product moving. We follow all SEO best practices to keep your website listed.

Need a form handled? we offer extremely low cost, high quality hosted forms for you, powered by machform.
IT Consulting
Need a network? Camera system? Help picking a cloud provider? We can help, contact us today with any IT problems you might have, with 30 years experience, and 24/7 availability for my clients for your tech need
Vinyl Cut and Print
We also specialize in custom vinyl work, stickers, decals, and more, contact us today for more info, we offer stupid fast turn around time on your vinyl orders.